We are looking for a talented student (MSc or PhD) to do a 4 to 6 month internship in processing and classifying pathological speech signals. More info
here
.
Efficiently finding similar segments or motifs in time series data is a fundamental task that, due to the ubiquity of these data, is present in a wide range of domains and situations. Because of this, countless solutions have been devised but, to date, none of them seems to be fully satisfactory and flexible. In this article, we propose an innovative standpoint and present a solution coming from it: an anytime multimodal optimization algorithm for time series motif discovery based on particle swarms. By considering data from a variety of domains, we show that this solution is extremely competitive when compared to the state-of-the-art, obtaining comparable motifs in considerably less time using minimal memory. In addition, we show that it is robust to different implementation choices and see that it offers an unprecedented degree of flexibility with regard to the task. All these qualities make the presented solution stand out as one of the most prominent candidates for motif discovery in long time series streams. Besides, we believe the proposed standpoint can be exploited in further time series analysis and mining tasks, widening the scope of research and potentially yielding novel effective solutions.
Full article now available from Knowledge-Based Systems at
ScienceDirect
.
---
Telefónica Research will be hiring next year. Below is the official call.

=======================================================================
POSTDOC and RESEARCHER POSITIONS AT TELEFONICA RESEARCH (BARCELONA)
Telefonica Research in Barcelona is hiring!

Telefonica Research is a leading industrial research lab based in Barcelona (Spain). It follows an open research model in collaboration with Universities and other research institutions, promoting the dissemination of scientific results both through publications in top-tier peer-reviewed international journals and conferences and technology transfer. Our multi-disciplinary and international team counts with about 20 full time researchers, holding PhD degrees in various disciplines of computer science and electrical engineering.

We are seeking candidates for Internship, PostDoc and Researcher (at different levels of seniority) positions to strengthen and complement our efforts in the areas we currently work on, and particularly in the first three areas below (areas of hiring priority for 2016):

-Networking: SDN, cellular, Wifi and network analytics
- Data Science for Human Behavior Modeling and Prediction
- Distributed systems and data center virtualization
- Security and privacy
- Human–computer interaction
- Mobile computing
- User modeling and Recommender Systems

The salaries we offer are competitive and will depend upon the candidate's experience. We also offer great benefits and a stimulating and friendly working atmosphere in one of the most vibrant cities in the world, Barcelona (Spain).

You can find more information about the research organization here: http://www.tid.es/research

To apply for a position at Telefonica Research Barcelona, please enter your information into this site: http://tidhiring.pdi.tid.es/

If you have any questions, please send email to careers_research@tid.es

Applications submitted by March 31st, 2016 will receive full consideration, although we will continue to accept applications after this date until all positions are filled up.
=======================================================================

Powered by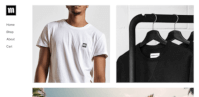 Create your own unique website with customizable templates.